Judges overturned a 2013 ruling validating a British law of over 150 years.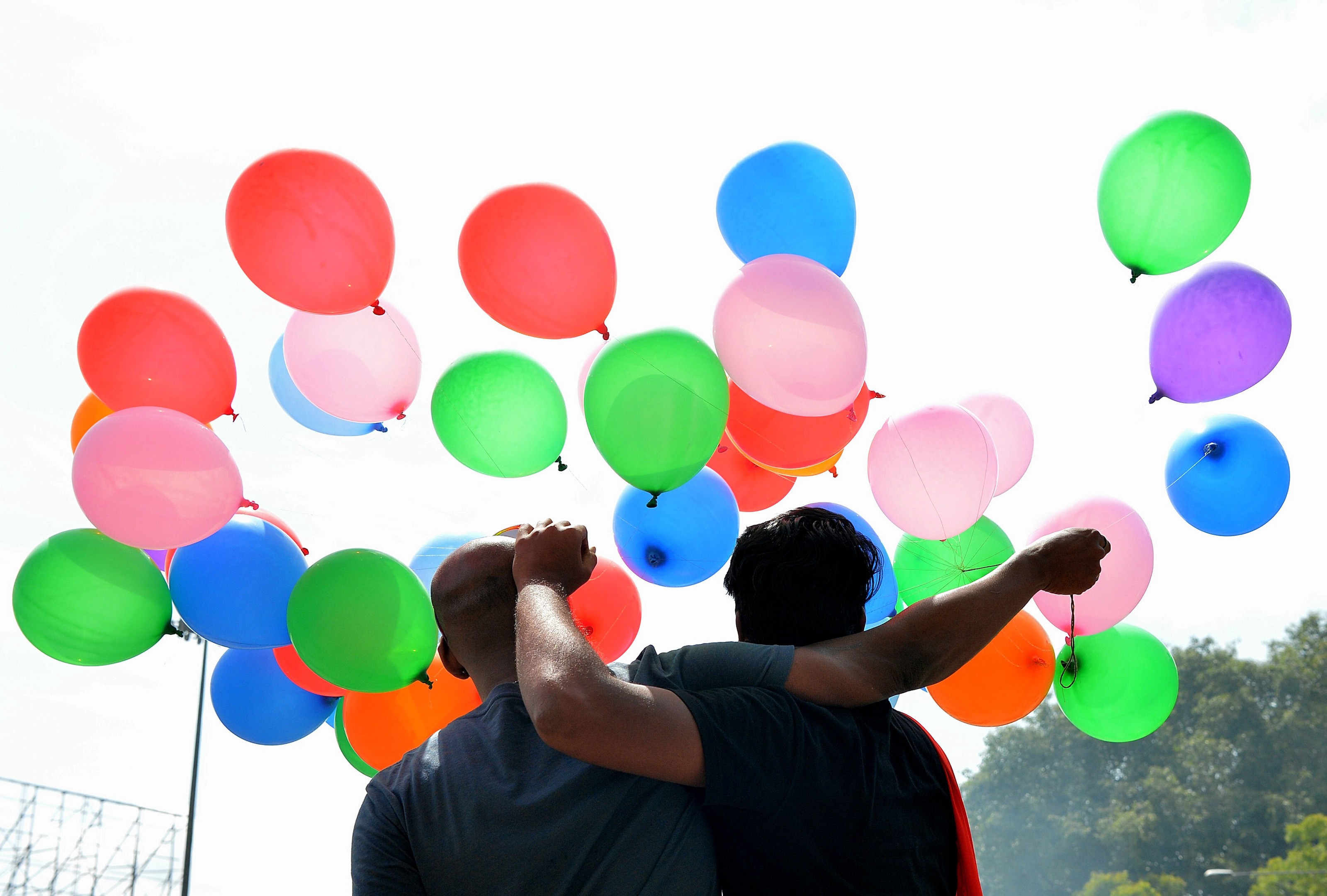 In a historic ruling, the Indian Supreme Court decriminalized homosexuality in the country on Thursday (6). Discrimination on grounds of sexual orientation is a violation of fundamental rights.
The unanimous decision revoked a 2013 ruling validating article 377 of the Indian Penal Code, a colonial-era law that punished "carnal relations against the order of nature" and criminalized with 10-year prison sentences same-sex relations . This article is 157 years old.
India's Supreme Court ends criminalization of same-sex relations
Newspaper Today
India's Supreme Court ends criminalization of same-sex relations
The Supreme Court ruling can not be challenged and represents a major victory for the LGBT community (Lesbian, Gay, Bisexual and Transgender) in the country. A group accompanying the session outside the building celebrated the verdict.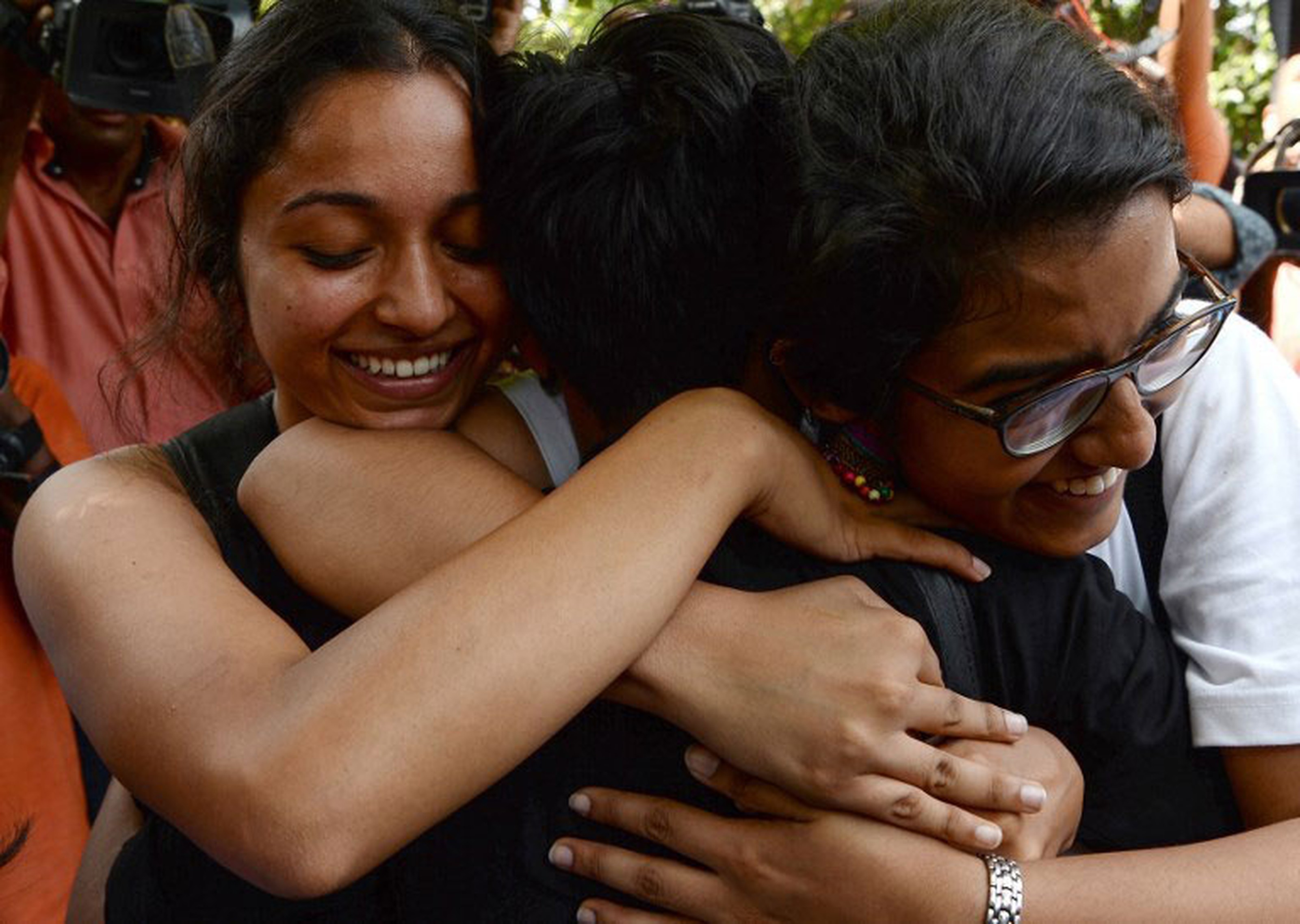 Indian citizens celebrate Indian Supreme Court decision decriminalizing homosexual relationship and considers discrimination a crime because of sexual orientation – Photo: Sajjad Hussain / AFP
In July, the Supreme Court heard arguments from several representatives of the LGBT community, including several personalities, who called for the invalidation of the law.
The five judges who make up the Indian Supreme Court, led by Judge Dipak Misra, declared their sentences individually and unanimously agreed to annul Article 377.
"Article 377 is arbitrary. The LGBT community has the same rights as the others. Majority view and general morality can not dictate constitutional rights, "Judge Misra said when reading his sentence.
"Criminalizing the carnal relationship is irrational, arbitrary and manifestly unconstitutional," Misra concluded.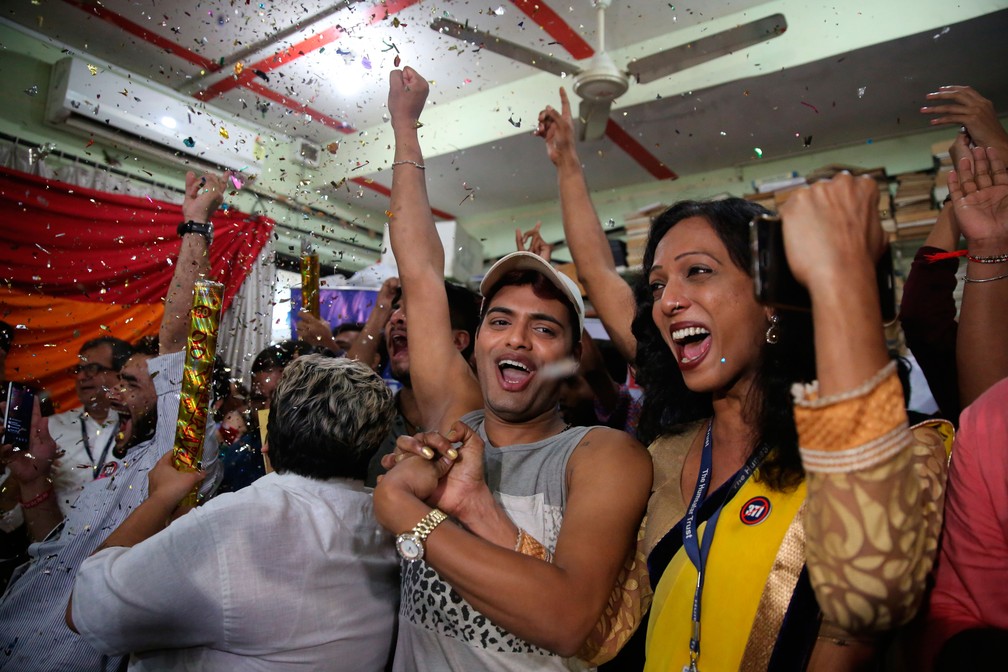 LGBT community and sympathizers celebrate Indian Supreme Court ruling decriminalizing homosexual relations – Photo: Rafiq Maqbool / AP
Article 377, which was put into practice by the British in 1861, when India was still a colony of the United Kingdom, ordered arrest for "anyone who voluntarily has carnal relations against the order of nature."
In 2009, the High Court of New Delhi found that article 377 violated several articles of the Constitution by criminalizing sexual acts consented to by adults. However, in 2013, the Supreme Court again validated it.
Gay rights activist celebrates on Thursday (6) after India's Supreme Court overturned colonial law that punishes homosexual relations – Photo: Rafiq Maqbool / AP
"We feel like equal ci[com direitos]tizens now. What happens in our room is a personal matter, "activist Shashi Bhushan told the AP.
In the last decade, the LGBT cause has become better accepted in the country. Legislative advancement is well received in major cities, although it faces strong opposition from religious groups and conservative rural communities.
Some Bollywood films – as local filmmaking is called – addressed this issue.
Indian filmmaker Karan Johar celebrated the verdict.
"Historical judgment. So much pride today! To decriminalize homosexuality and to abolish the article is a huge incentive for humanity and for equal rights! The country regains its oxygen! "Johar wrote on Twitter.
"It is the first stage of a story that many other countries have already lived that decriminalized homosexuality, which then authorized civil unions and finally same-sex marriages," said Keshav Suri, one of the main voices of the LGBT movement in India.
"By canceling the decriminalization of same-sex intercourse as provided for in Article 377, the Supreme Court of India has taken a monumental step that will have repercussions worldwide," said the director of the Southeast Asian office of Ong Human Rights Watch, Meenakshi Ganguly, on Twitter.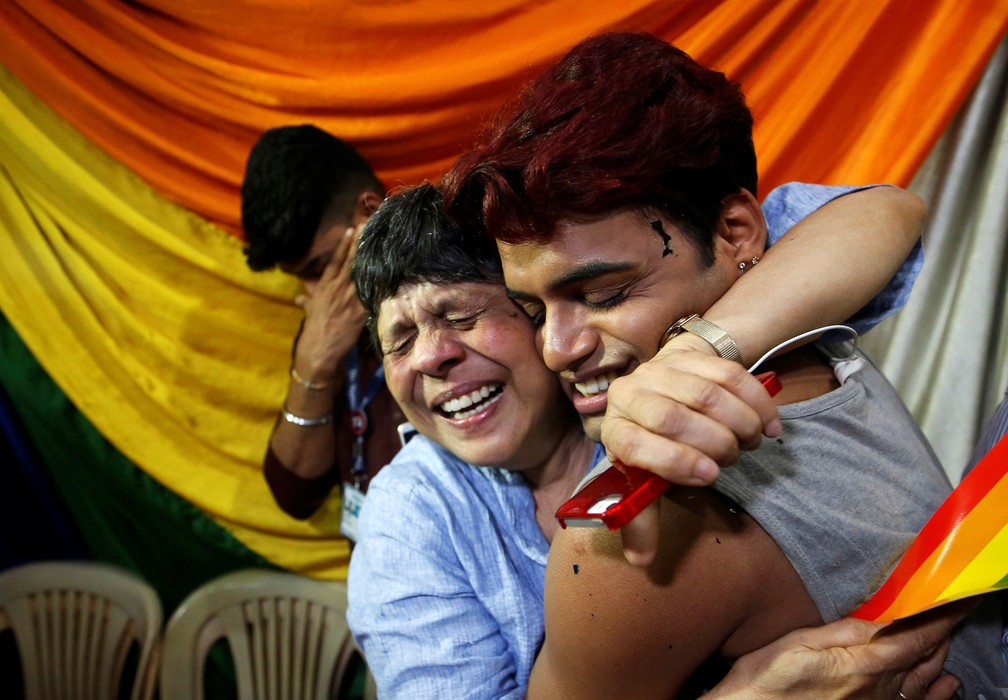 LGBT community celebrated after the verdict of the Indian Supreme Court in Mumbai, which decriminalized gay sex on Thursday (6) – Photo: Francis Mascarenhas / Reuters