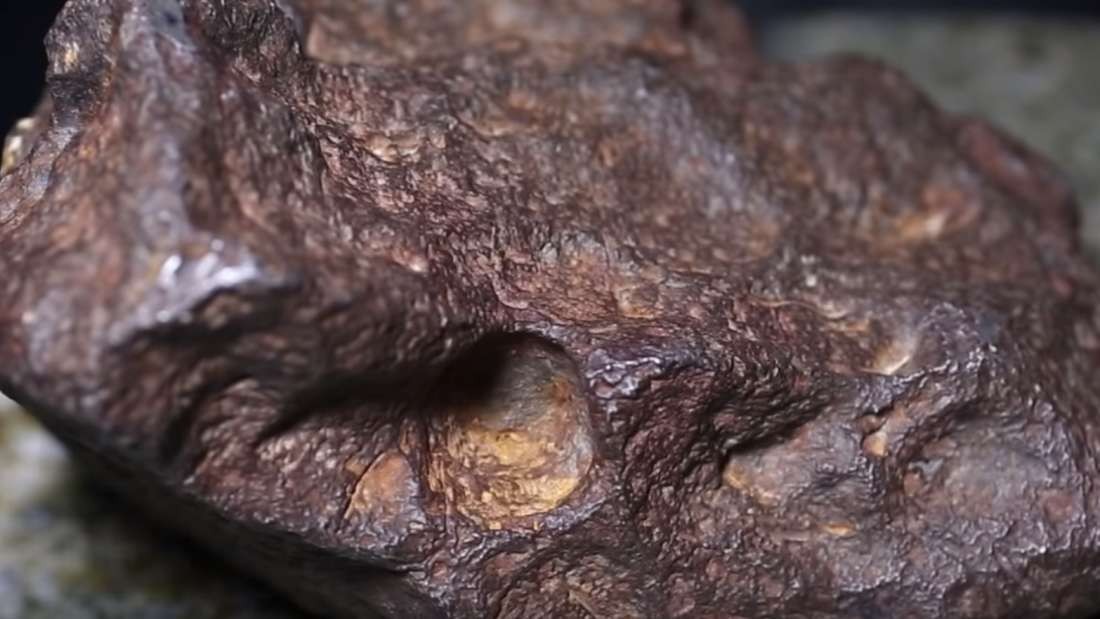 A door weight or a treasure for science? A man living on a farm in the US state of Michigan acquired an interesting-looking meteorite in 1988 but did not seem to have much practical utility. Like the former owner of the artifact, he used the object as a door weight and eventually allowed his children to show the rock from space at school displays.
This year, however, he began reading news on meteorites that could be worth hundreds of thousands of dollars: after decades the man thought he might have a precious object in his house. He took the meteorite to Central Michigan University (CMU), where researcher Mona Sirbescu evaluated the physical and chemical properties of the item.
In fact, the meteorite was worth a lot: weighing 10 kilograms, the space object presents rare characteristics when being 88% composed of iron and 12% of nickel. After conducting a study from x-rays, the researchers will take artifact samples to the Smithsonian Institution for more complex analyzes.
If the rarity is confirmed, the man can sell his meteorite to collectors or museums: space objects of iron and nickel have already been sold with values that reach US $ 100 thousand (equivalent to R $ 386 thousand). In February of this year, a meteorite found in the US state of Arizona was sold for $ 237,000, which means almost $ 920,000 in the currency's current price.